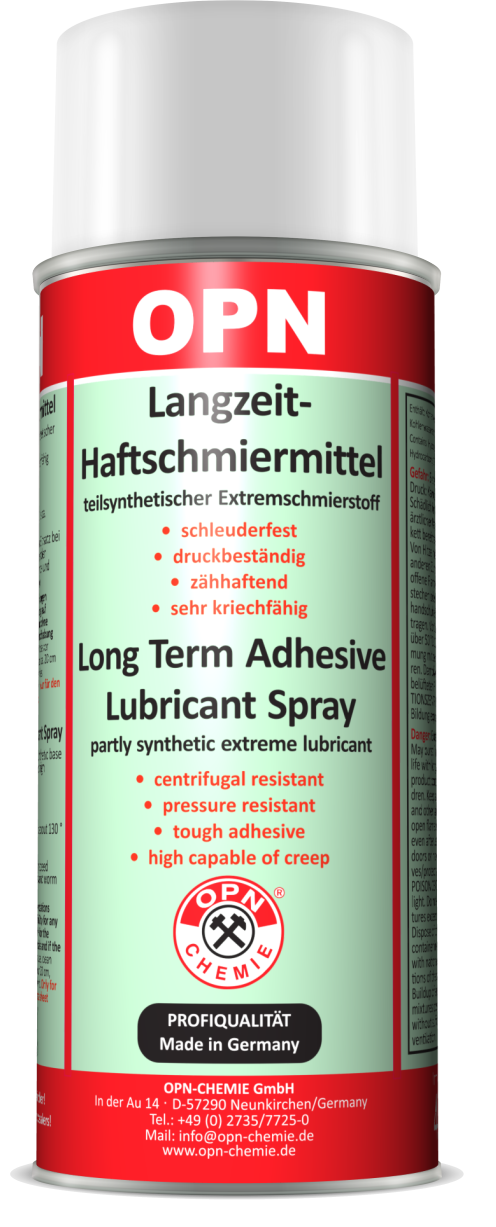 Das im Bild dargestellte Produkt kann vom verkauften Produkt abweichen.
Alle Texte unterliegen dem Copyright der OPN-CHEMIE GmbH.
OPN-Long Term Adhesive Lubricant Spray
Weitere Informationen
partly synthetic extreme lubricant
• centrifugal resistant
• pressure resistant
• tough adhesive
• high capable of creep
Properties
extreme lubricant, light, on partly synthetic base
centrifugal resistant, tough adhesive, high capable of creep
water and salt water repellent
creeps into tiny spaces
good corrosion protection
temperature resistant from -35 ° C to about 130 ° C – for a short time up to + 200 ° C
employ many o-rings
Application Range:
used for ball and roller bearings, high speed chains, also motorcycle chains, gears and worm gears, wire ropes etc.