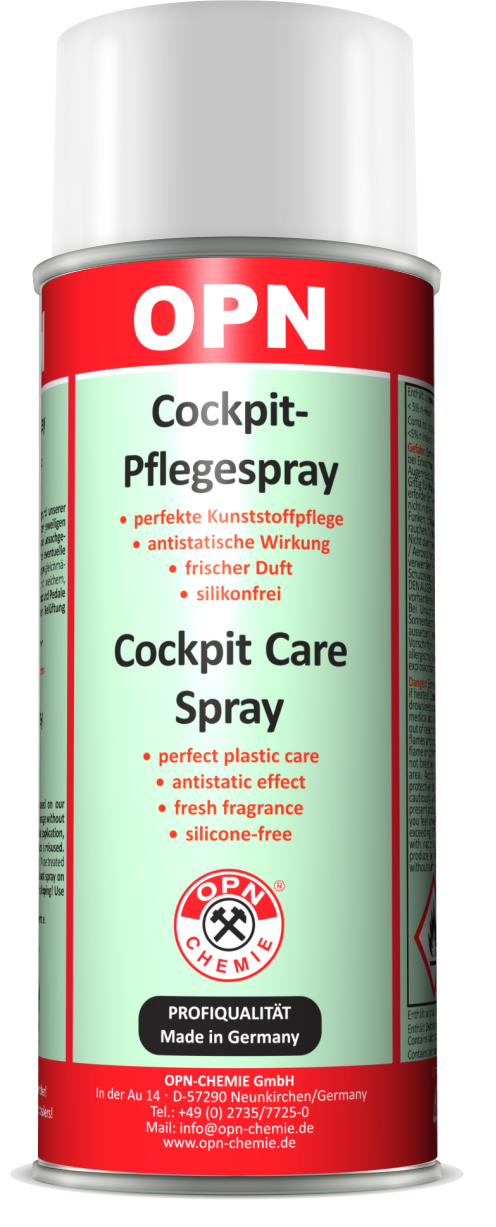 Das im Bild dargestellte Produkt kann vom verkauften Produkt abweichen.
Alle Texte unterliegen dem Copyright der OPN-CHEMIE GmbH.
OPN-Cockpit Care Spray
Weitere Informationen
• perfect plastic care
• antistatic effect
• fresh fragrance
• silicone-free
Properties:
perfect plastic care
antistatic effect
fresh fragrance
silicone-free
removes dust and dirt easily
Application Range:
 perfect plastic care for car interior linings of plastic etc.