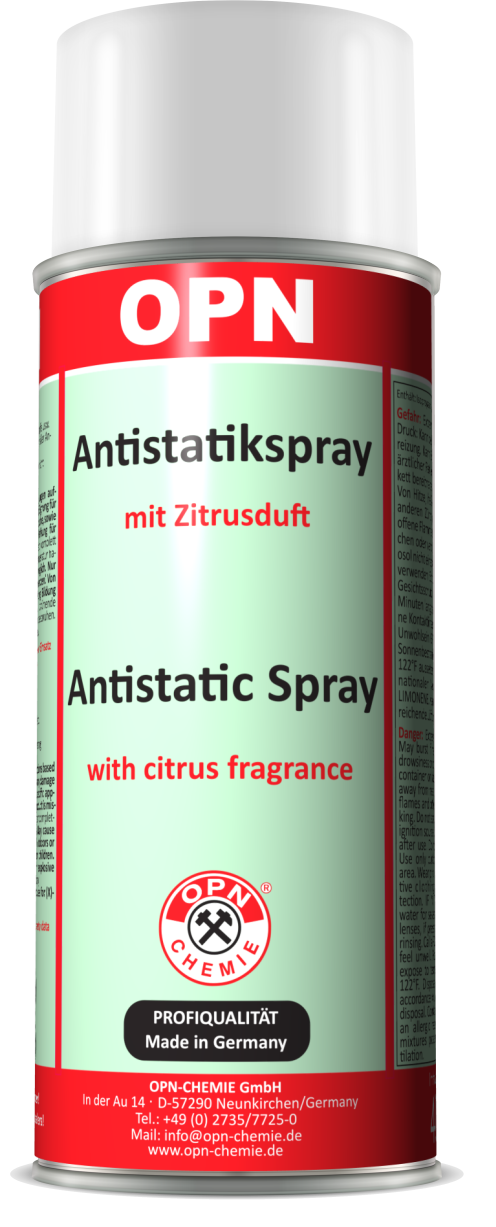 Das im Bild dargestellte Produkt kann vom verkauften Produkt abweichen.
Alle Texte unterliegen dem Copyright der OPN-CHEMIE GmbH.
OPN-Antistatic Spray
Weitere Informationen
• with citrus fragrance Properties:
forms an even film when used properly
when used properly not visible, not contaminating
Application Range:
reduces electrostatic charges
for plastic and rubber parts, synthetic fabrics etc.