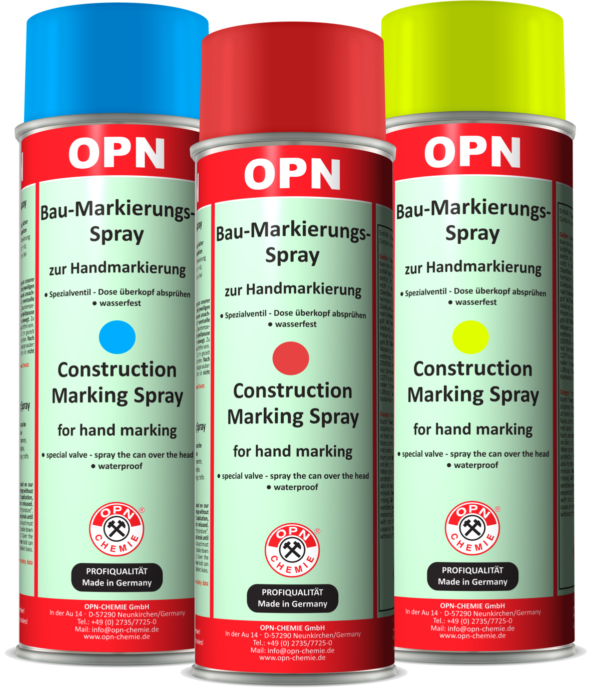 Das im Bild dargestellte Produkt kann vom verkauften Produkt abweichen.
Alle Texte unterliegen dem Copyright der OPN-CHEMIE GmbH.
OPN-Construction Marking Spray
Weitere Informationen
for hand marking Properties:
special valve – spray the can over the head
high opacity and very fast drying, therefore can be processed time-saving and cost-effective
abrasion resistant – waterproof – durable
not gasoline resistant
Application Range:
for fast, clean, permanent marking of concrete, asphalt, masonry, paving, wood, metal, glass, ceramics, etc. in industry, civil engineering, crafts etc.
for labeling and marking during construction, on walking and driving paths, for wall breakthroughs, tube and pipe runs, etc.