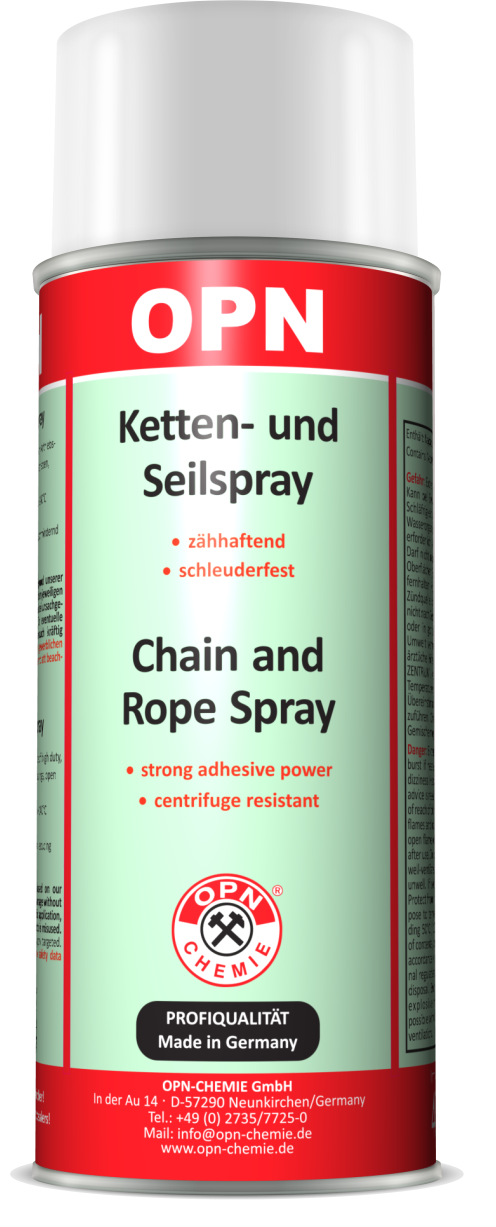 Das im Bild dargestellte Produkt kann vom verkauften Produkt abweichen.
Alle Texte unterliegen dem Copyright der OPN-CHEMIE GmbH.
OPN-Chain and Rope Spray
Weitere Informationen
• strong adhesive power
• centrifuge resistant
Properties
special adhesive lubricant for maintenance of high duty, fast running driving and timing chains, bearings, open gears etc.
preserves wire and cable constructions
cold and heat resistant up to about -5°C to +140°C
adhesive power and centrifuge resistant
high penetration ability
displaces water
noise reduction
for use with many o-rings
protects against wear
corrosion protection
Application Range:
chain and wire ropes
roller and ball bearings
at motorbikes, industry, agricultural and construction machines etc.