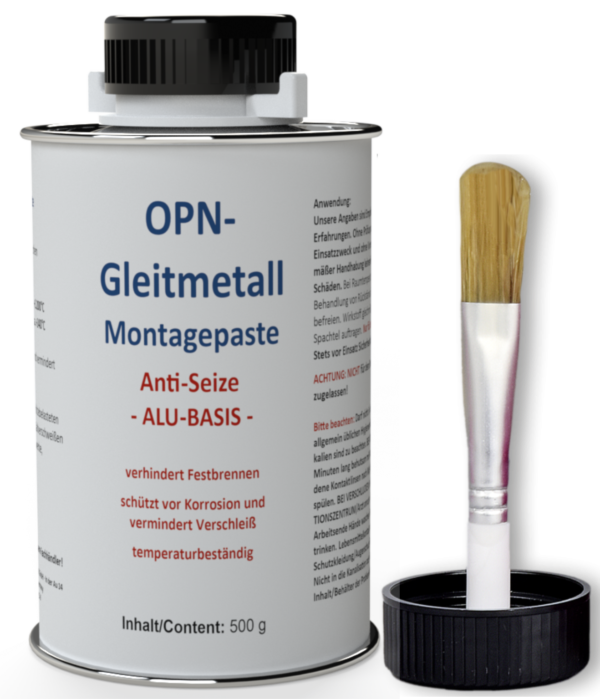 Das im Bild dargestellte Produkt kann vom verkauften Produkt abweichen.
Alle Texte unterliegen dem Copyright der OPN-CHEMIE GmbH.
OPN-Lubricating Metal Assembly Paste
Weitere Informationen
 Anti Seize – ALU-BASIS 
• prevents burning
• protects against corrosion and reduces wear
• temperature resistant
Properties:
high-performance assembly paste with a high proportion of solid lubricant
working temperature ranges:
– as release agent about -20°C to about + 1,200°C
– as a lubricant about -20°C to about + 240°C
high-pressure resistance
prevents seizure, corrosion and reduces wear
resistant to water
enables easy disassembly of heat-stressed screw connections, protection against cold welding
Application Range:
for use in industry, construction, crafts etc.