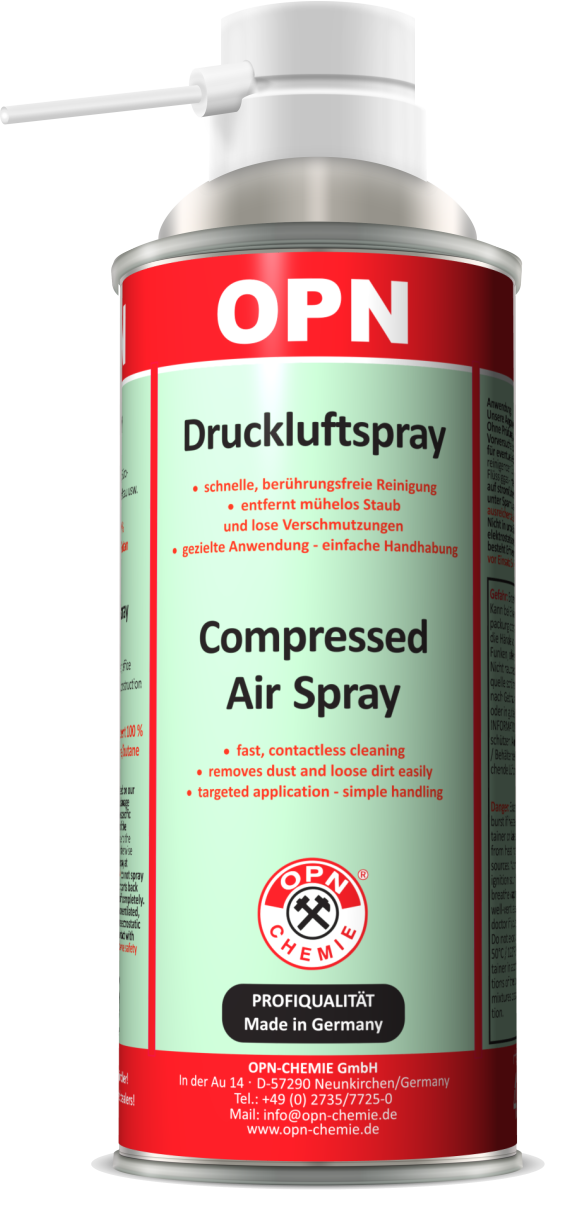 Das im Bild dargestellte Produkt kann vom verkauften Produkt abweichen.
Alle Texte unterliegen dem Copyright der OPN-CHEMIE GmbH.
OPN-Compressed Air Spray
Weitere Informationen
• fast, contactless cleaning
• removes dust and loose dirt easily
• Attention – content/active ingredient 100 % extremely flammable gas propane/butane!
Properties:
for quick cleaning of dirts by dust, lint etc. in hard-to-reach areas
targeted application – simple handling
Application Range:
To be used with:
PC- and telephone keyboards, printers
office machinery
precision parts
in model construction etc.