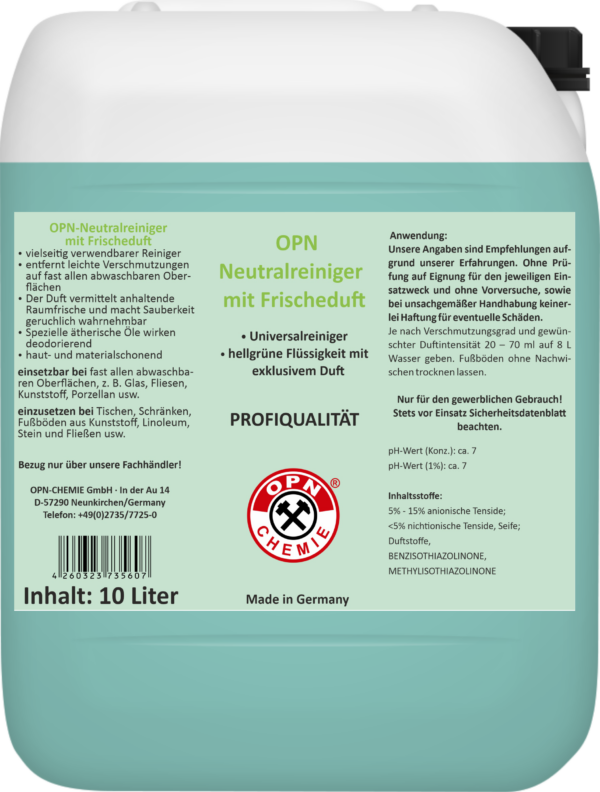 Das im Bild dargestellte Produkt kann vom verkauften Produkt abweichen.
Alle Texte unterliegen dem Copyright der OPN-CHEMIE GmbH.
OPN Neutral Cleaner with Fresh Fragrance (10 L)
Weitere Informationen
Universal cleaner with exclusive fragrance
Properties:
Versatile cleaner
Removes light soiling on almost all washable surfaces
The fragrance provides lasting fresh air and makes cleanliness smell noticeable
Special essential oils have a deodorant effect
pH value (concentrate): approx. 7
pH value (1%): approx. 7
Gentle on the skin and materials
Application Range:
Can be used with almost all washable surfaces, e.g. glass, tiles, plastic, porcelain, etc.
Can be used on tables, cupboards, plastic floors, linoleum, stone and tiles etc.