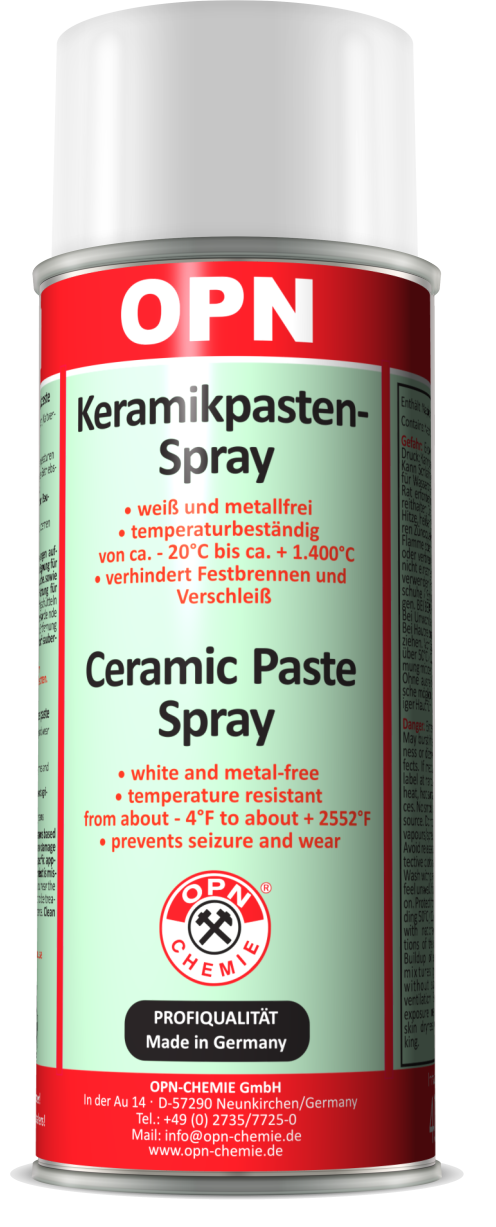 Das im Bild dargestellte Produkt kann vom verkauften Produkt abweichen.
Alle Texte unterliegen dem Copyright der OPN-CHEMIE GmbH.
OPN-Ceramic Paste Spray
Weitere Informationen
• white and metal-free
• temperature-resistant from about -20°C up to +1400°C
• prevents seizure and reduces wear
Properties
prevents corrosion, sticking, rusting, cold welding and reduces wear
high adhesion
use in extreme high and low temperatures
heat-resistant up to + 1,400°C
cold-resistant up to -20°C
facilitates disassembly, even after long operating times and under unfavorable conditions
Application Range:
for use in the industry, car garages, construction and agricultural machines, etc.