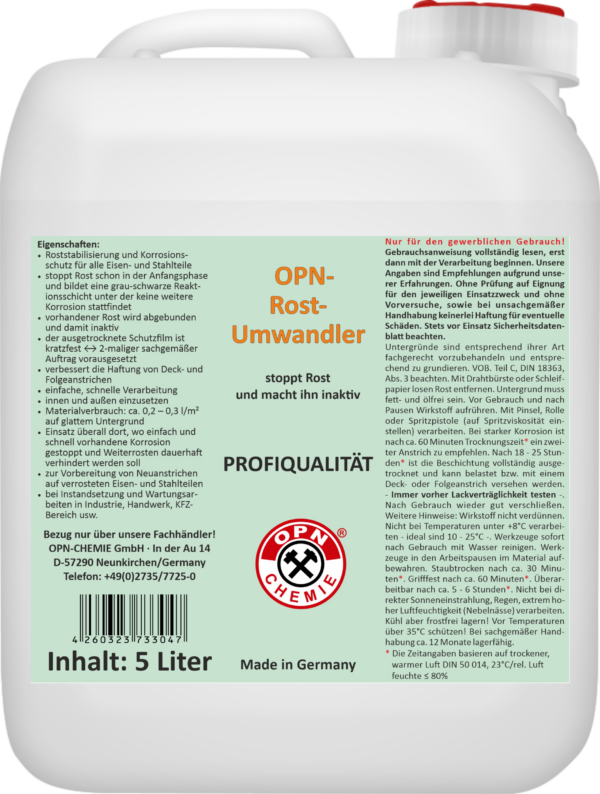 Das im Bild dargestellte Produkt kann vom verkauften Produkt abweichen.
Alle Texte unterliegen dem Copyright der OPN-CHEMIE GmbH.
OPN-Rust Converter (5 L)
Weitere Informationen
stops rust and makes it inactive Properties:
Rust stabilization and corrosion protection for all iron and steel parts
Stops rust in the initial phase and forms a gray-black reaction layer under which no further corrosion takes place
Existing rust is tied off and thus inactive
The dried out protective film is scratch-resistant – 2-time proper application required –
Improves the adhesion of top or subsequent coatings
Easy, fast processing
In- and outside use
Material consumption: approx. 0.2 – 0.3 l / m² on a smooth surface
Application Range:
Wherever easy and fast existing corrosion should be stopped and further rusting should be permanently prevented
For the preparation of new coatings on rusted iron and steel parts
For repair and maintenance work in industry, craft, automotive sector, etc.