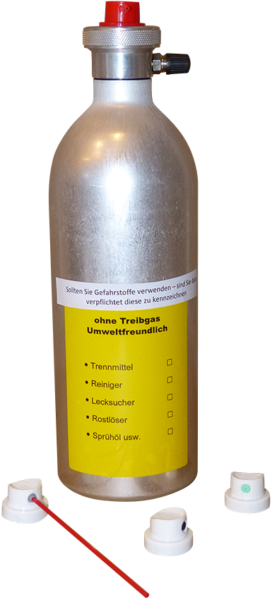 Das im Bild dargestellte Produkt kann vom verkauften Produkt abweichen.
Alle Texte unterliegen dem Copyright der OPN-CHEMIE GmbH.
OPN ALUMINUM-AIR SPRAYER
Product information
Aluminum case, fillable with max 0,5 liter, compl. with 2 spray heads, for
filling over tire inflator, do not fill with aggressive, alkaline and acidic
fluids.
Test the compatibility before use.