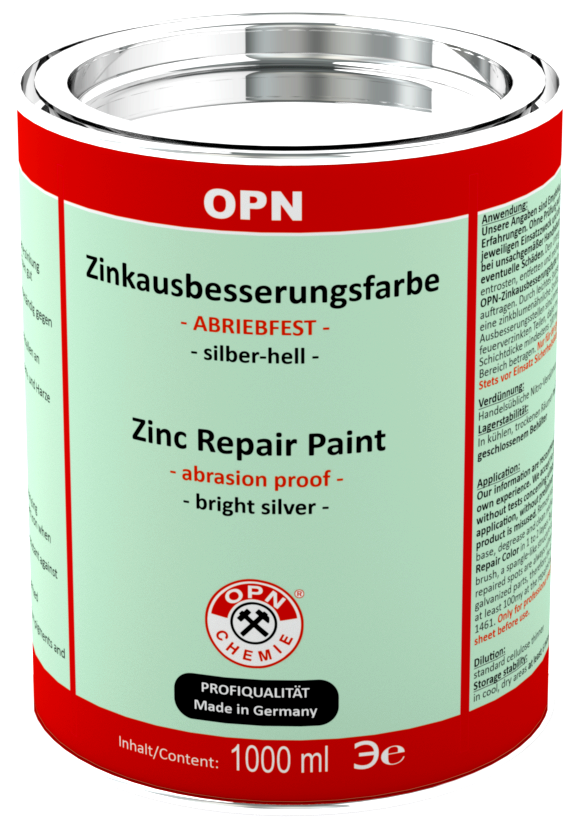 Das im Bild dargestellte Produkt kann vom verkauften Produkt abweichen.
Alle Texte unterliegen dem Copyright der OPN-CHEMIE GmbH.
OPN-Zinc Repair Paint
Weitere Informationen
– abrasion proof –
– bright silver –
Properties:
visually similar to the fresh galvanizing
abrasion resistant
contained metal pigments are temperature-resistant against short-term, dry heat up to approx.+ 200°C
reliable protection against the weather etc.
triple corrosion protection – zinc and aluminium pigments and resins protect the coated steel
good adhesive corrosion protection on zinc and iron when used properly
Application Range:
for repairing weld seams and defects on galvanized construction, etc.